LIST YOUR BUSINESS IN Hot Spots Magazine ®
---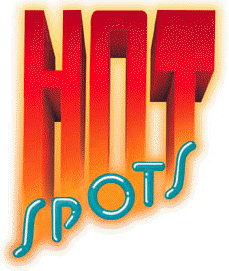 Hot Spots ® & Hot Spots Magazine ® are registered trademarks of Hot Spots Inc. All Rights Reserved.
---
To List your Business in Hot Spots Magazine ® Simply complete and submit the form below.
---
Hot Spots Magazine® is the most comprehensive entertainment & "Things to Do" publication on the market today! This high quality, color, glossy, national magazine gives you, the reader, a tour through the exciting world of entertainment. In addition to the many feature stories, celebrity interviews, and over 30 categorized sections (ranging from movies, television, theme parks, clubs, sports, health and fitness to theatre, dining, fashion, travel destinations, casino's and gaming), Hot Spots® offers thousands of entertainment listings that will help you discover America's entertainment, activity, cultural and travel "Hot Spots®." Listing your business in Hot Spots Magazine® will enable our readers to learn and know more about your entertainment establishment including your address, phone number, price range, category and information on your business.
---
* For a limited time (space permitting) a select number of businesses will be included and listed in Hot Spots Magazine® at no additional charge, with your paid quarterly On-Line service charge on

hotspotsmag.com

.
---
Hot Spots® will charge a $25 Processing Fee for your initial listing Information. If you require listings in additional categories please add $10 for each multiple listing. Only one listing is allowed per category.
---
---
---
---